Instagram Beginner to Influencer Masterclass: A Digital Course & Certification Program
Nell Daly's (18) part course in partnership with contributors from The Well & Being Co.
Watch Promo
Enroll in Course

Grow Your Business.
Connect with a Global Audience.
Profit and Leverage Your Influencer Status -- Now!
---
How do you feel right now about your brand or your business's social media presence?
In particular -- Instagram?
Have you been avoiding learning how to use it?
Does it overwhelm you; the picture taking, picture editing, picture posting, hashtagging, and story making?
Or, did that just sound like Greek to you?
Have you ever wanted to become a brand influencer, brand ambassador, or social media marketing expert?
Or, do you simply NEED to grow your business?
Instagram is one of the quickest ways to do so. Why??? Because....
Instagram is the new Facebook.
– Nell Daly
Open Enrollment closes Tuesday July 31st at 11:59 p.m. EST
What if...
What if learning how to use and leverage Instagram is easier than you think? What if...
You can grow your brand, make more money and leverage your influence.
You can learn how to reach a global audience, create engaging content with minimal effort and on a small budget.
You can get certified as a Social Media Marketing expert by a reputable online academy, boosting your resume and giving you a potential lifetime side hustle.
Once you've completed our course you'll recieve an official social media certification from WBGlobal Academy.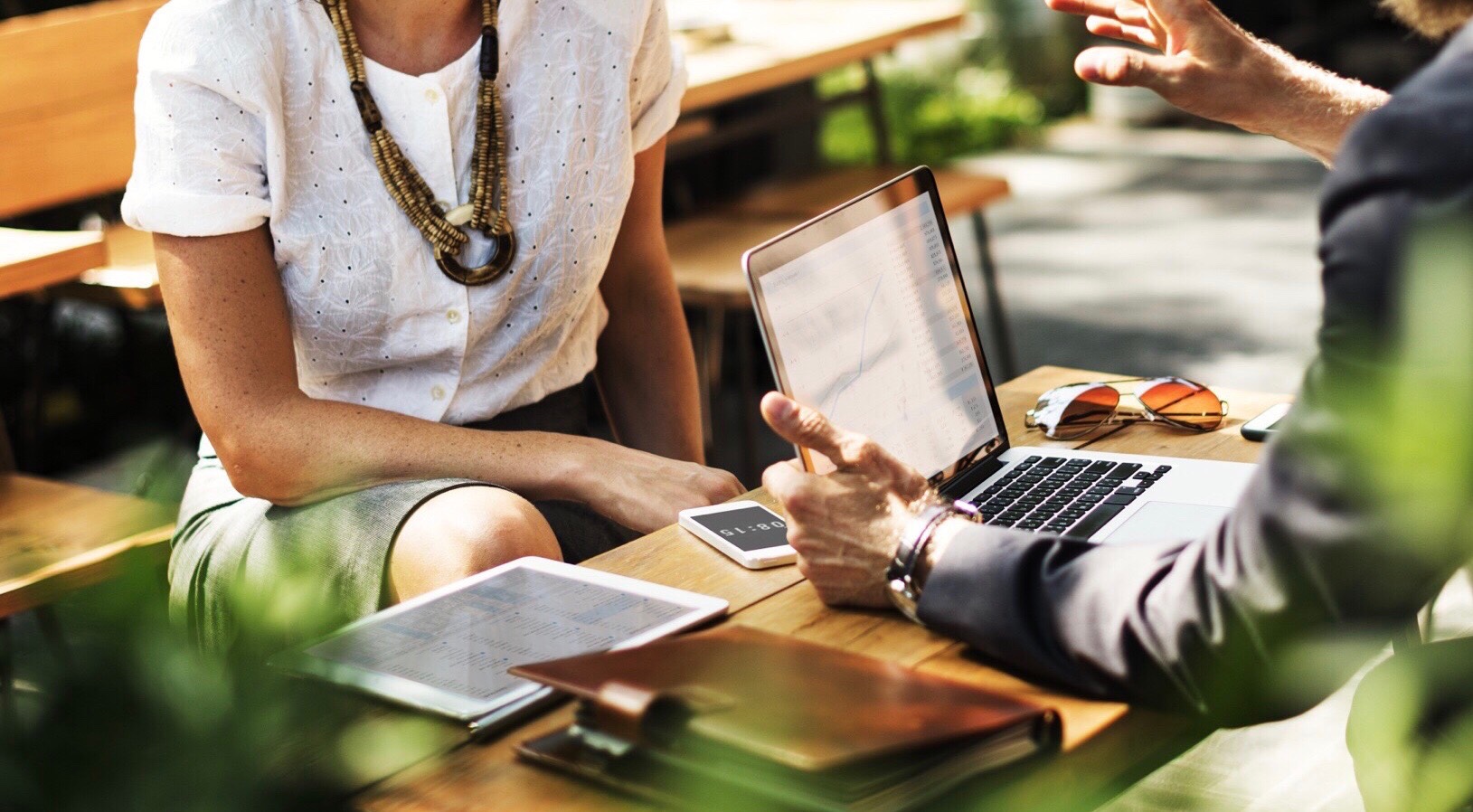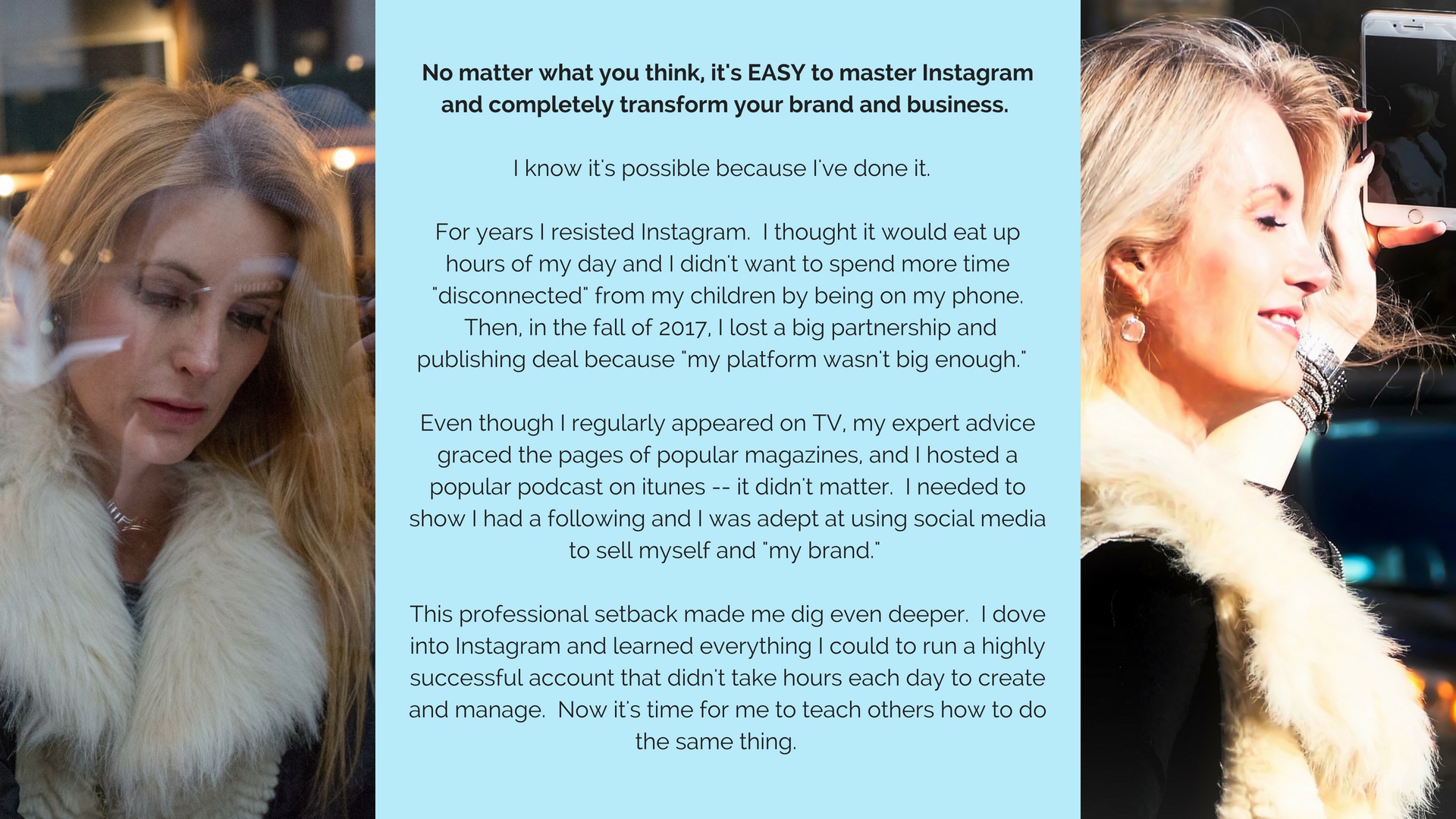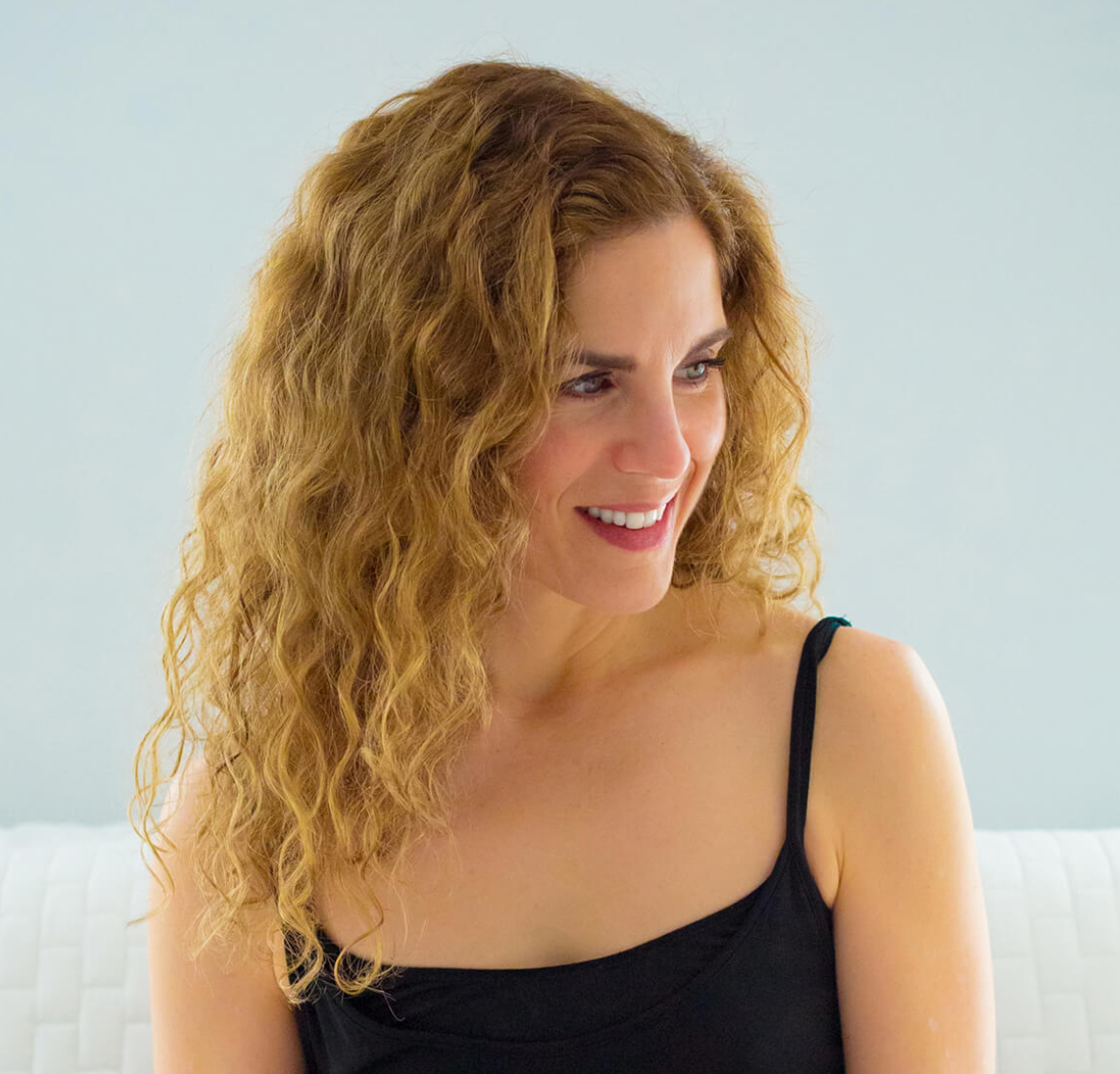 "I will follow Nell Daly wherever she goes with my intuitive business. She is savvy and gritty at the same time and will unleash a new spirit of innovation into the world of well-being."
Therese Caruso, Managing Director, The Zeno Group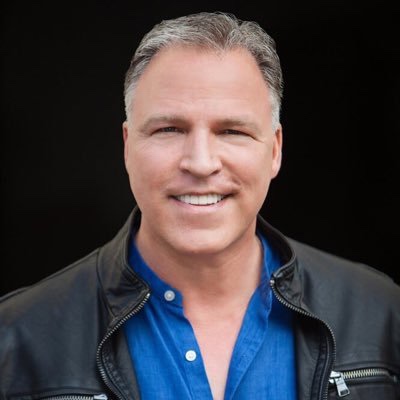 "Be warned, working with Nell may just propel you towards your fullest potential."
Larry Broughton, CEO, Hotelier and Former Green Beret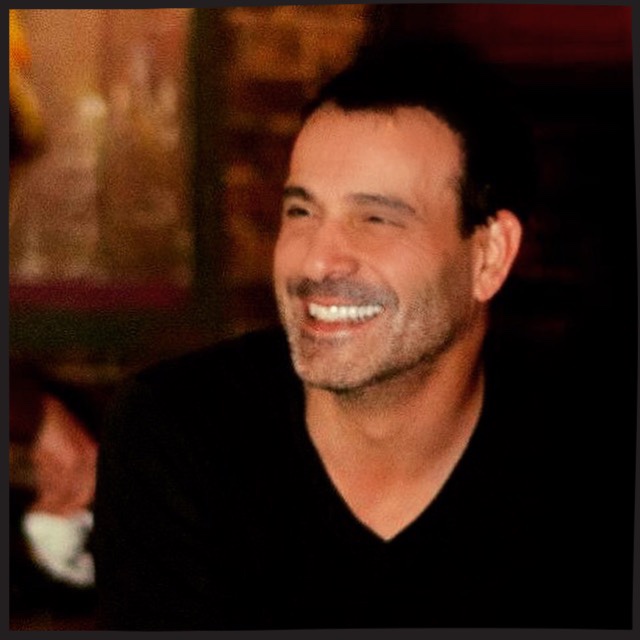 "Nell Daly will give you an informative no-nonsense approach on branding and how to get social media to work for you."
Stephen Dest, Award winning Filmmaker & Professor of Film/Theater Studies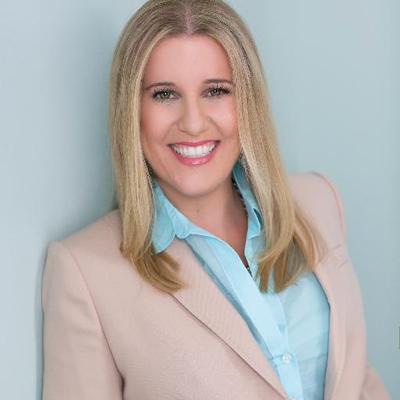 "Nell Daly's knowledge and communication and branding is vast, and her ability to help us create a strong message was beyond helpful."
Jessica Stern, Co-founder of Connect Our Kids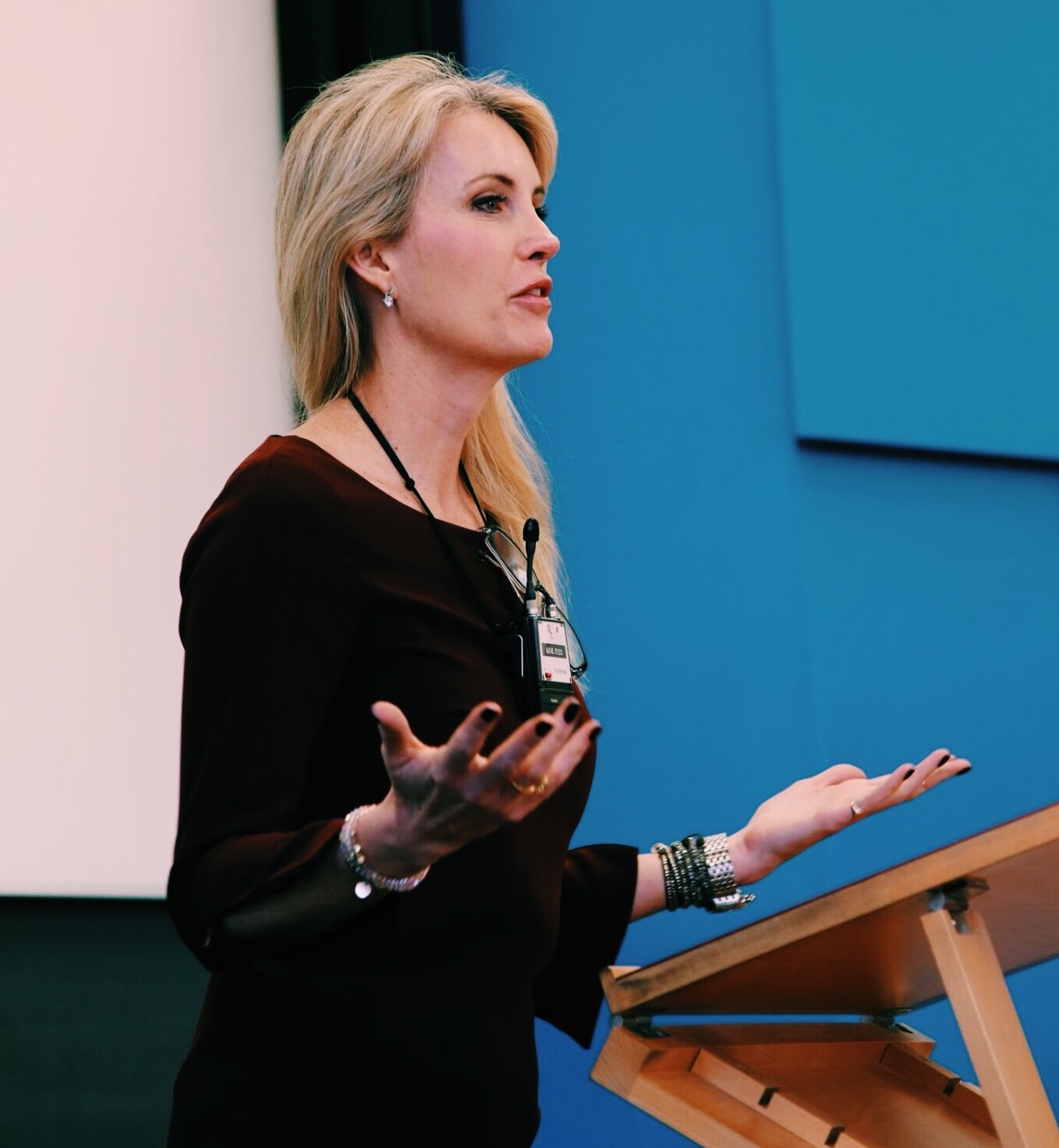 What next?
I started to test and share my Instagram Protocol...
---
What I learned, hands down, revolutionized my business like no other social media platform I had tried before.
Over the past year, I've been blessed to share my knowledge with thousands of people through my media appearances, international lectures, intimate seminars, popular podcast and award winning blog.
I've shaped my hundreds of hours of research and methods into a simple, cohesive program anyone can do to build their brand and profit streams on Instagram.
I worked with...
Top social media agencies, TV producers and huge brand influences
---
My team and I rigorously researched and tested each strategy we wanted to include in the course to ensure we were creating highly effective and up-to-date modules that would ensure optimal success.
Then, we lead a series of live events. We tested our theories with hundreds of people, collaborating and tweaking the course in order to ensure we answered ALL of the questions people had when it came to running a business and / or promoting a brand on Instagram.
The feedback was essential.
Next, we designed easy to follow seminars delivered to you in simple coaching videos, tutorials and cheat sheets to help you get started right away and empower you to succeed. We made sure the course was clear, organized and that people would get big results: following + engagement!!
If I was going to put my name on this course, it had to save people time and money. It had to cut down on the guessing game that's Instagram. It had to make content creation fun and simple and deliver a streamlined process that didn't eat away at the rest of your workday. Well, we've done that and much much more!
Over 500 people have gone through the program with outstanding results.
Many of our participants reached their Instagram business goals within 60 days.
"Nell engages her audience like no other speaker, with experience that truly makes an impact. For our growing team, Nell's talk on cross-generation communication was game-changing."
- Matt Heller, Founder and Managing Director at Urbaneer Creative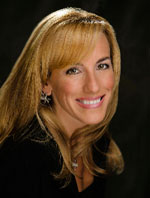 "Nell is a master at teaching people how to navigate Instagram whether you are brand new to the platform or struggling to build an audience of followers. She breaks down her proven techniques so you can quickly understand and implement immediately."
- Dr. Diane Hayden, Publisher and Media Consultant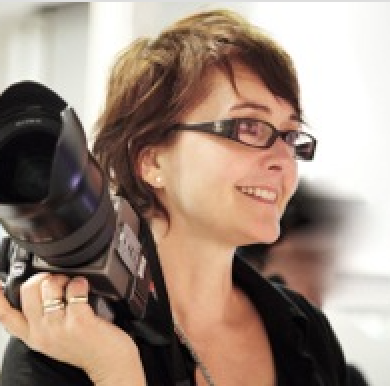 "As a fashion photographer, I could easily put together an Instagram board that looked stunning, however, there was so much I needed to learn about reaching the right audience, boosting my engagement and selling my work off the app. Until Nell's course I was feeling my way around in the dark. Afterwards, I had a comprehensive understanding of Instagram and knew the exact steps I needed to take to grow my brand and business."
- Angelika Buettner, Award winning Fashion Photographer
Now I want to share what turned out to be life-changing information with you.
Yes, I know, but learning how to build and leverage Instagram did change my life and the trajectory of my career. I want you to be able to bring your gifts, brand and products to the world. Reaching a global audience will make all the difference in your career. That's why I created this program. The support, care and coaching we offer is unparalleled!
And, guess what? It won't take long to see huge improvements in your business.
Every day there are people like you who are turning their dreams into reality. Whether it's selling goods, becoming a world class speaker or published author – you can step into your power but you must, you must in 2018, be on Instagram. Like it or not, it can be the thing that moves you forward or holds you back. Imagine, running a profitable buisness and living the way you want to live. Don't let an app that overwhelms you hinder your progress. It will truly revolutionize your business.
"Imagine becoming a brand ambassador for designers and products you love!"
Imagine owning an online store and easily selling products you love around the world.
Imagine spending your days making money and being creative.
Imagine getting certified as a social media marketing specialist and getting paid to run people's platforms.
Imagine getting calls to travel and particpate in keynote conferences.
Imagine finally publishing the book that's been sitting on your computer for years.
Imagine taking your business to the next level without spending one more dollar on advertising or marketing campaigns that go nowhere.
Imagine excelling at work because you finally have the mental focus to pursue your goals.
Imagine all of this is possible. My team and I will help you achieve your personal and professional business goals every step of the way.
Announcing...The Beginner to Influencer Instagram Course Bundle!
A (18) module program that will transform how you run your business.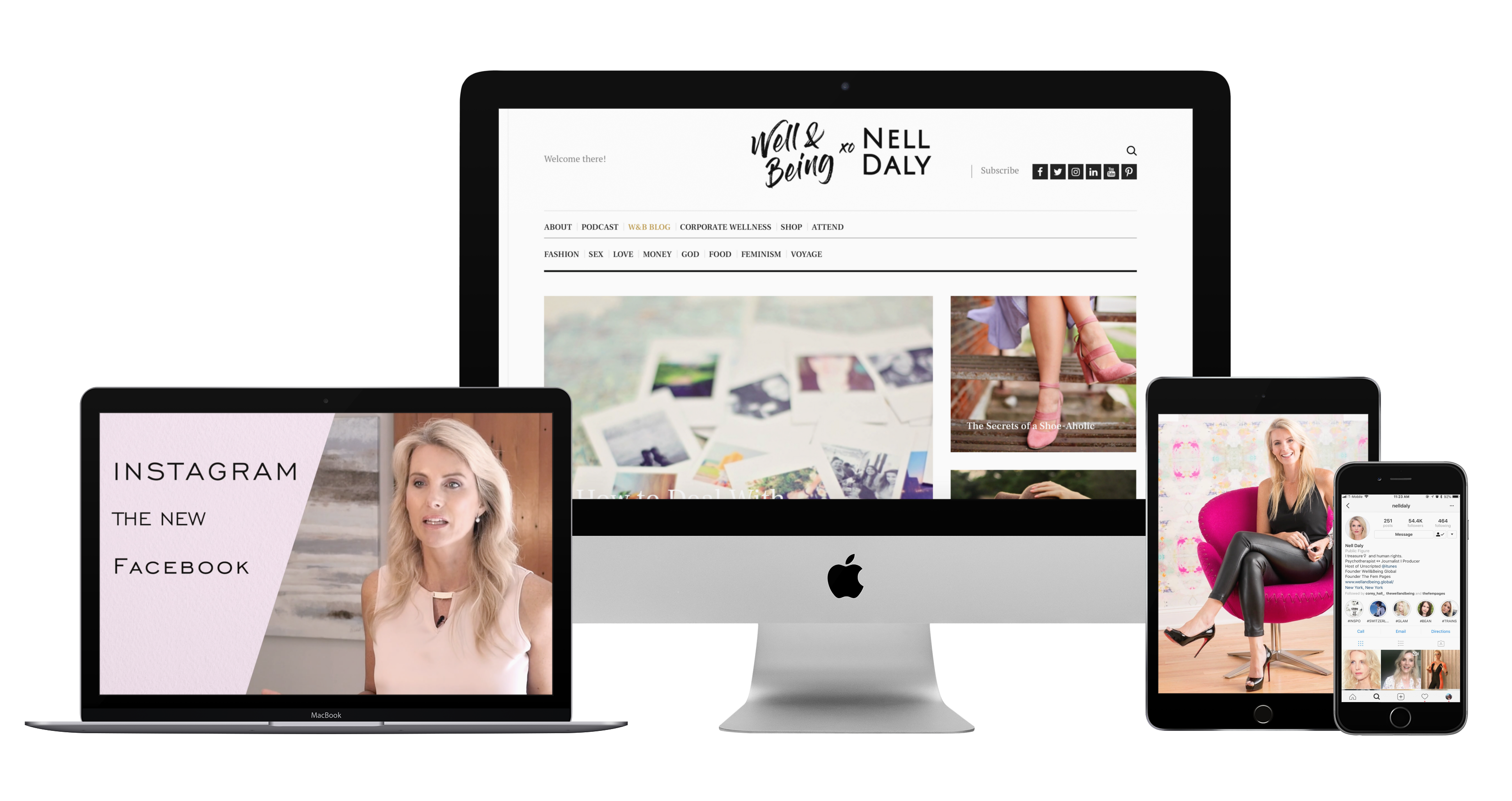 "Whats the point of having an amazing product or business if no one sees it?"
We will take care of all the details for you. That's why it's a complete masterclass.
It's also why we include daily office hours with our team (me and my highly trained social media teachers and managers, along with the various consultants I use to answer any questions you may have outside the realm of media), and live coaching calls via our private Facebook group.
The program is 100% fool proof and was designed for anyone to follow, from those you have never used Instagram before to those who have more advanced skills but need the inside secrets on how to sell, increase profit margins and leverage their brand with sponsored partnerships.
THE BEGINNER TO INFLUENCER MASTERCLASS AT A GLANCE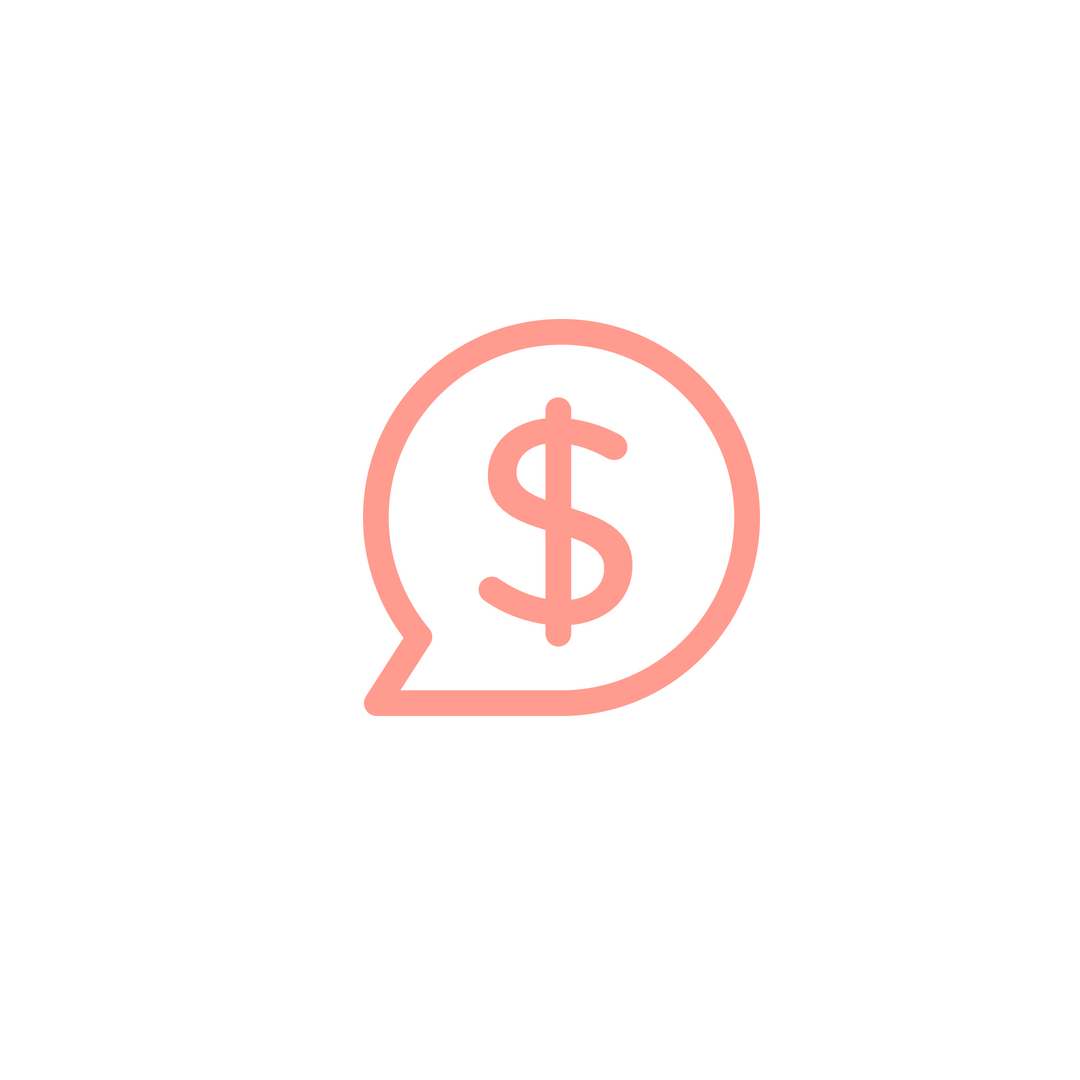 Profit
The Beginner to Influencer Masterclass Digital Course will increase your profits and help you make more money. It will teach you how to build a following and leverage your influence.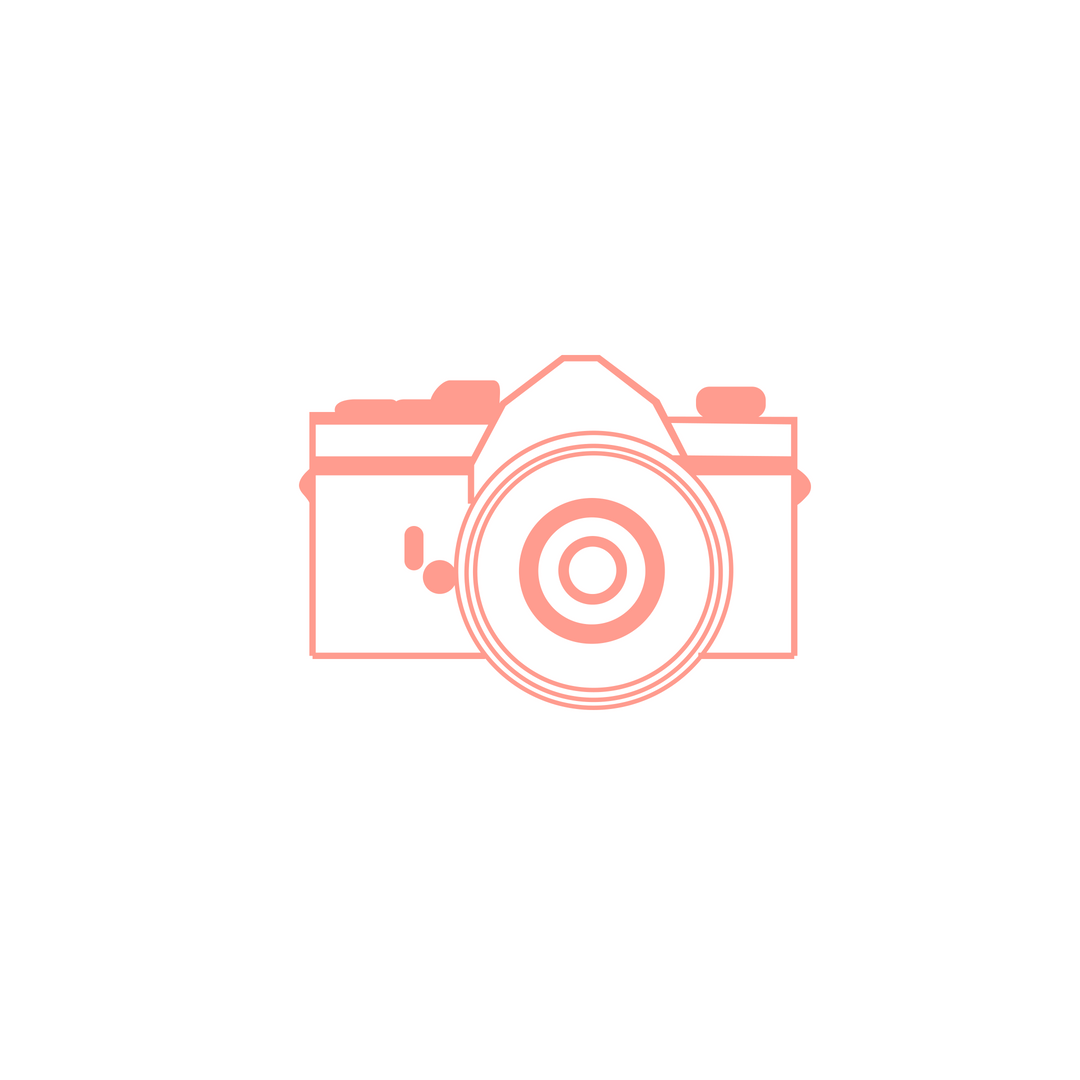 Content Creation
The 16 course module teaches step by step easy and quick content creation using a unique blend of video, downloaded PDF (cheatsheets) and shared screen time.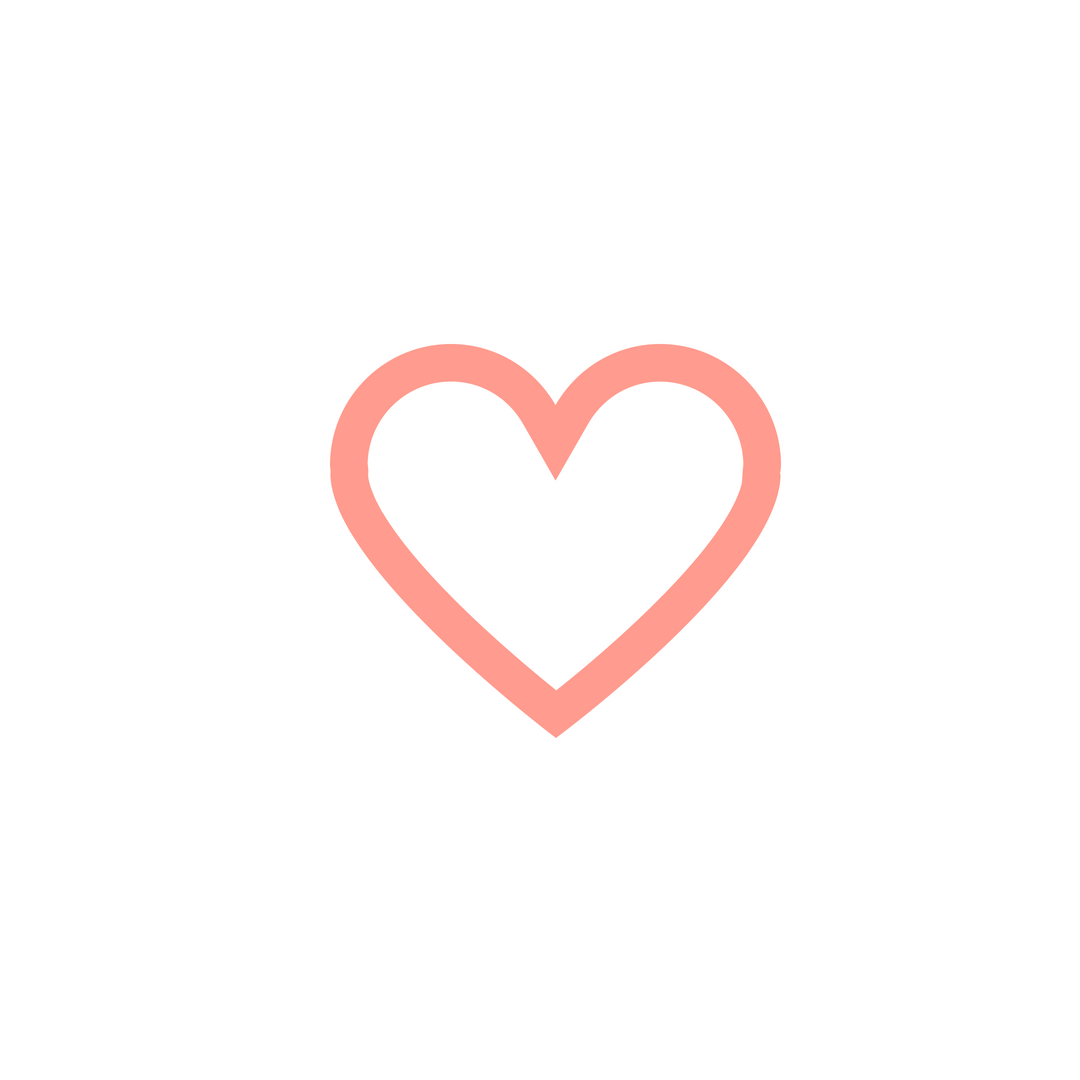 Engagement
This course is designed to give you the confidence and skills you'll need to boost your engagement and interaction between your business and your followers.
Tools
The Beginner to Influencer Masterclass will give you the exact tools you'll need to get started with Instagram if you're new to the platform. And then it will take your new Instagram knowledge to the advanced level so you can grow your business and brand.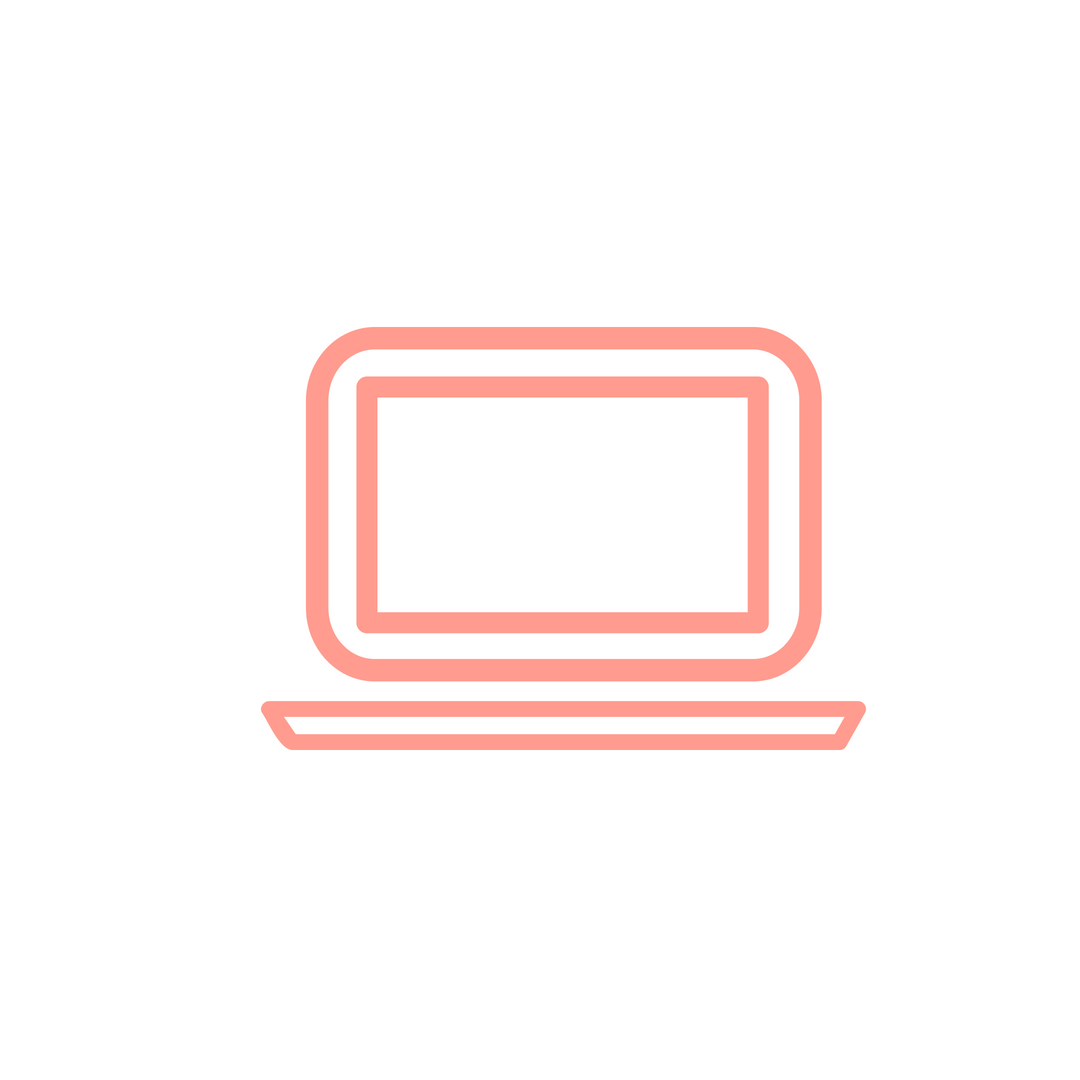 Accessible
The course is 100% online so you can take the program from anywhere, anytime from the comfort of your own home.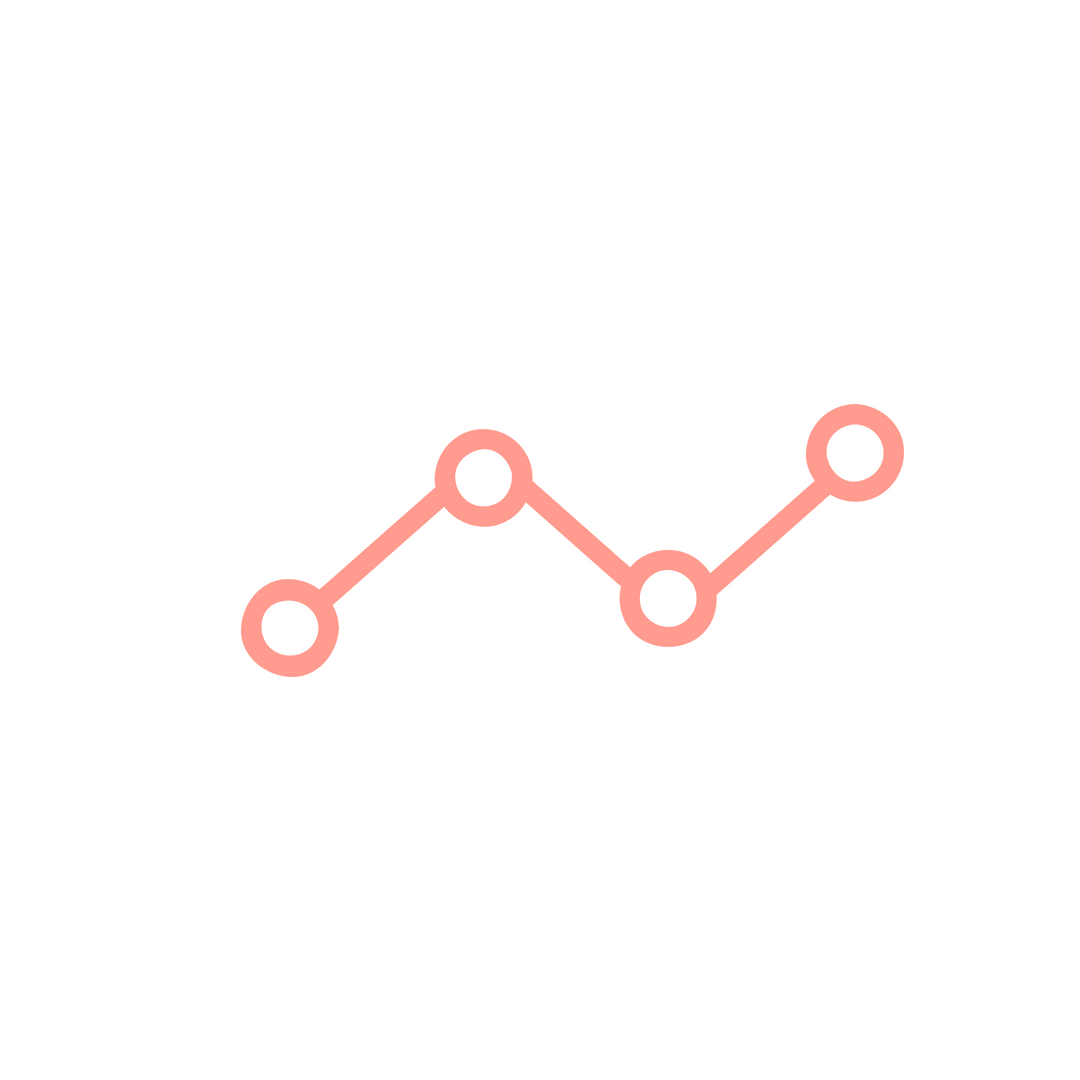 Community
Join an amazing community of like minded business owners and influencers you can connect with via a private Facebook page. This resourceful open hearted network will support your social media goals for years!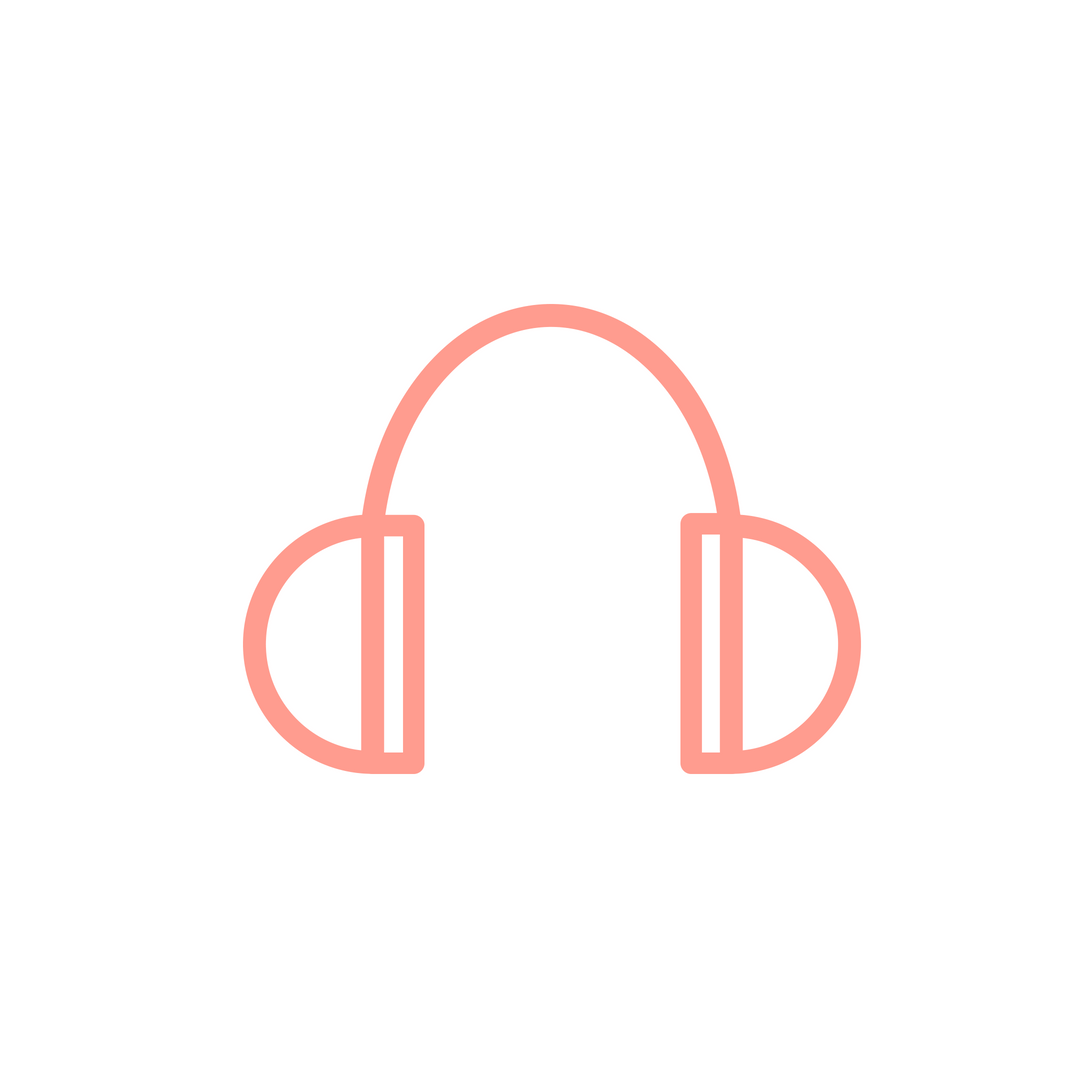 Flexibility
Take the course in whatever format works best for you: watch and listen from your smart phone, ipad, or computer and download super helpful cheatsheets.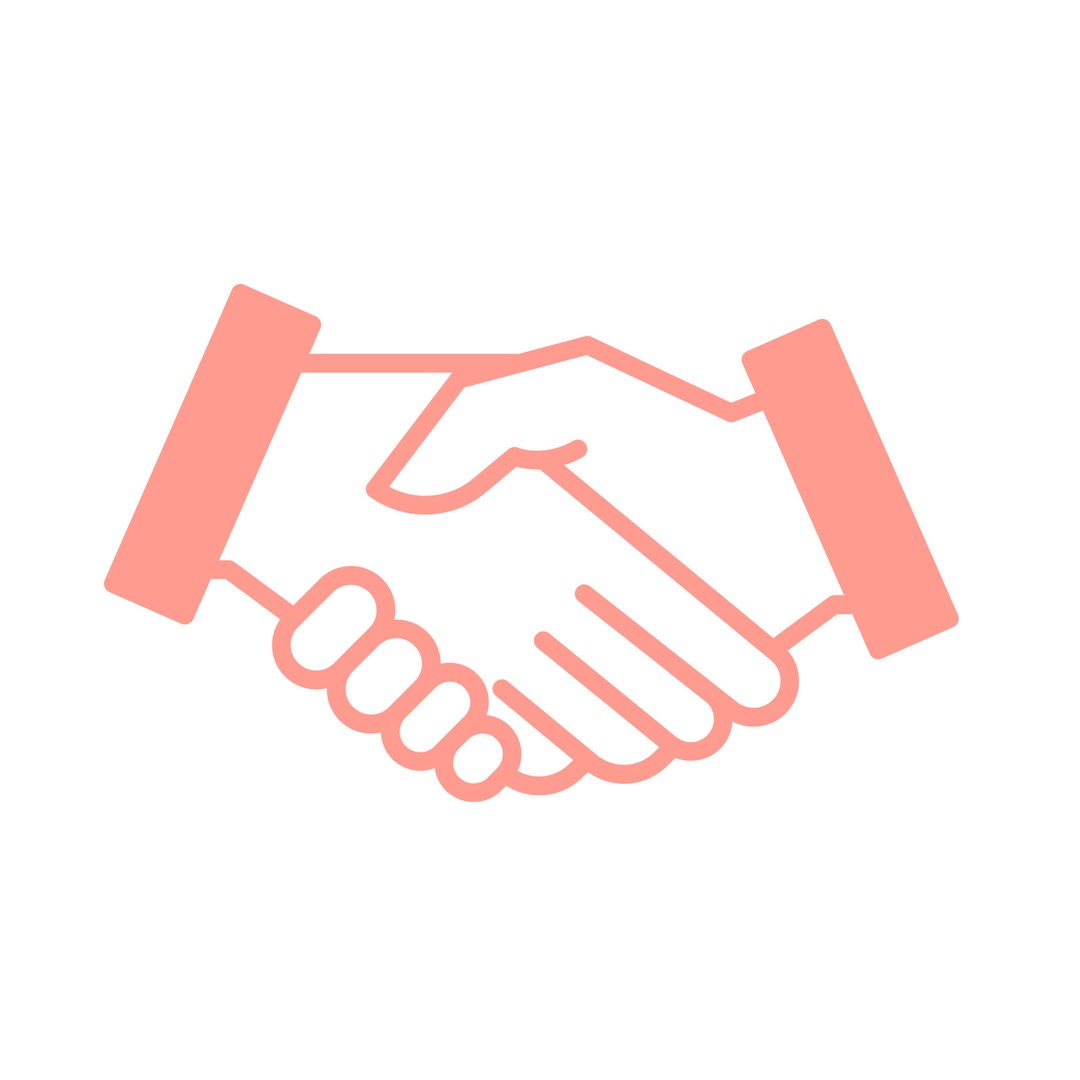 Certification
At the end of this Beginner to Influencer Mastermind Digital course, you'll be certified as a Social Media Specialist in Instagram by the Well & Being Global Academy.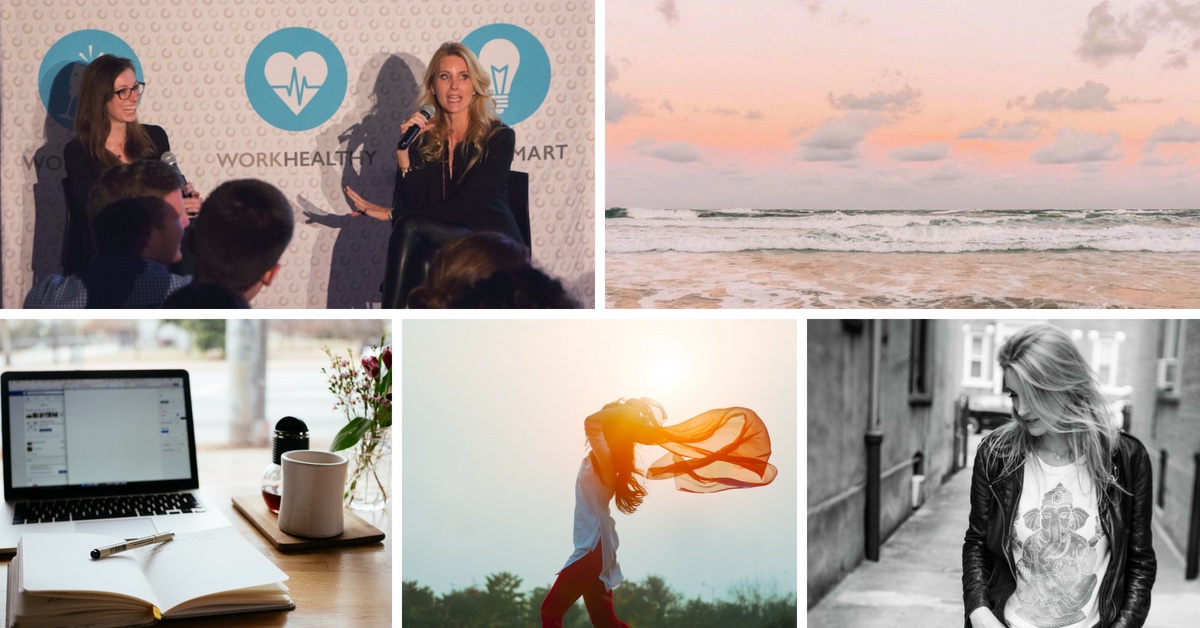 Meet your instructor
Nell Daly, MFA, LCSW
---
Nell is a media agency owner, a seasoned jounralist, a licensed psychotherapist, a tv commentator and the host of the popular podcast Unscripted with Nell Daly.
She's the Founder behind The Well & Being Co., and The Fem Pages -- both social missions that were turned into digital platforms.
With over 10 years of experience and research treating patients struggling with everything from relationships, to addiction, to stress -- coupled with savvy media skills -- Nell was recently named "the millennials mental health guru" by producers at CNN. She is recognized as an industry expert and is regularily featured across numerous media outlets, including CNN, CNBC, Fox News, HLN, top ranked podcasts, and many more.
Nell graduated from Trinity College in Hartford, CT where she studied English and American Studies. She has a master's degree in nonfiction creative writing from Columbia University and a second master's degree in social work from New York University.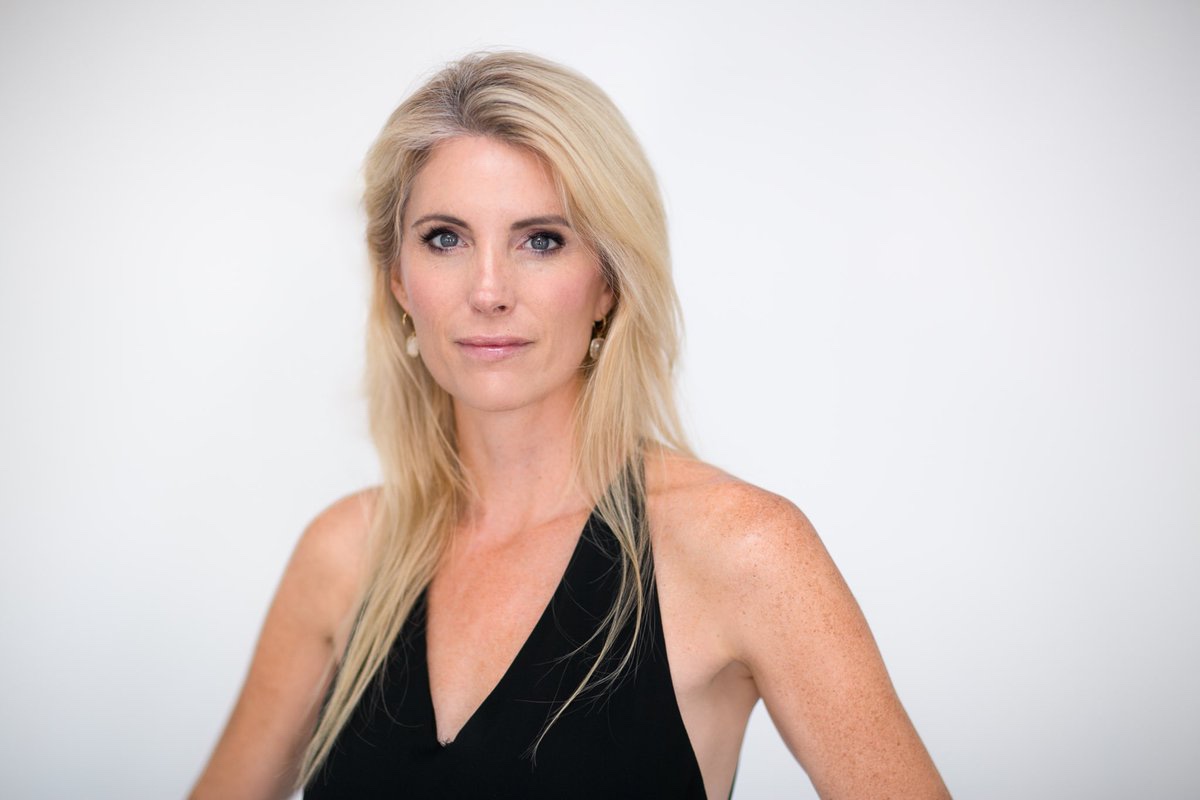 How does this program work?
---
The core of the program is 18 online modules (sometimes called lectures) that you can watch in any order from the comfort of your own home from the device of your choice. Each module builds on the next which means you can learn at your own pace; go back if you need to practice or skip ahead if learning something looks irresistible to you.
Now if you have a busy period of work and personal obligations coming up, don't worry. You can still join us! I don't just engage with my private Facebook community during the first 60 days past the live start date, I'm available -- or a member of my trained happiness team -- is here to answer questions at any time during the year.
We've designed this course so you can pick it up at any time since one of my biggest regrets with social media in general was that I didn't start to build my brand -- and accounts -- earlier in my career. Having a large social media following gives you, and I can't say this enough... LEVERAGE.
All of the lectures and course materials are hosted on a private website which you'll have access to at anytime on your computer, tablet, or mobile phone.
And we never stop helping you grow since we offer year-round post-program support!
The Well & Being Global Academy wants you to be a huge success, that is why we've worked hard at building an engaging and open hearted supportive community to help you answer your most pressing questions on how to accomplish more with less time on Instagram. We will keep you motivated and connected to others who are also growing their business or brand in unexpected and remarkable ways.
VIP Dates
Here's a look at the Summer 2018 Course Calender
---

Level 1
The first 9 modules will walk you through setting up your Instagram account, teach you all its functions, and help you create and execute a winning Instagram account

Module 1: Setting Up Your Account
Do you need a business or personal account?
Edit your profile
Decide on look & layout

Module 2: Quick & Effective Photo & Video Content Creation
Taking pictures with your phone
The art of reposting
Fitlers and mood boards

Module 3: Text Creation
Short form
Long form
Quotes

Module 4 - Hashtags & Reaching A Global Audience
What and why we hastag
Where do they go and how many to use
Why numbers of followers using those hashtags matter

Module 5 - How to Beat the Algorithm
What is an Instagram algorithm and does it change over time?

Module 6 - The Importance of Engagement
Responding to comments
Liking other peoples photos
Engagement Pods

Module 7 - Instagram Partnerships
Giveaways
Loops
Engagement Pods
Buying followers (the big problem with bots)
Facebook groups

Module 8 - Breaking Down Stories
What they are and why they are important
How to utilize all of their functions
Why 7k followers is your golden number

Module 9 - How and Why: Instagram TV
How to use
Benefits to your brand
Easy Video Creation
Show design/Easy Editing
Level 2
Modules 10 through 18 are the lectures that will take your Instagram account to the next level. All of our secrets (among many others) are revealed here. We will teach you everything you need to know to become an influencer, make serious money off of your Instagram account AND how to run Instagram ads

Module 10 - Our Favorite Apps to Speed Up & Enhance Content Creation
Graphic design
Story editing
Video editing
Reposting

Module 11 - How to Get the Blue Check: Verification

Module 12 - Complete Equipment Guide

Module 13 - Striking Brand Partnership Deals & Contract Templates
Protocol and scripts for reaching out to brands
Brand Partnership and Ambassador Templates
How much should you charge, best practices
Advanced Function on Instagram to note brand partnership

Module 14 - How to Correctly Set Up & Run Sponsored Instagram Ads

Module 15 - Guest Lecture: Create Profitable Feeds in Health & Wellness

Module 16 - Guest Lecture: Selling Products, A Fashion Fempreneaur's Secrets

Module 17 - Guest Lecture: A Travel Blogger Explains How She Now Lives Her Dream

Module 18 - Guest Lecture: Social Media Agency Founder Answer's Our Questions
Meet Your Guest Lecturers
---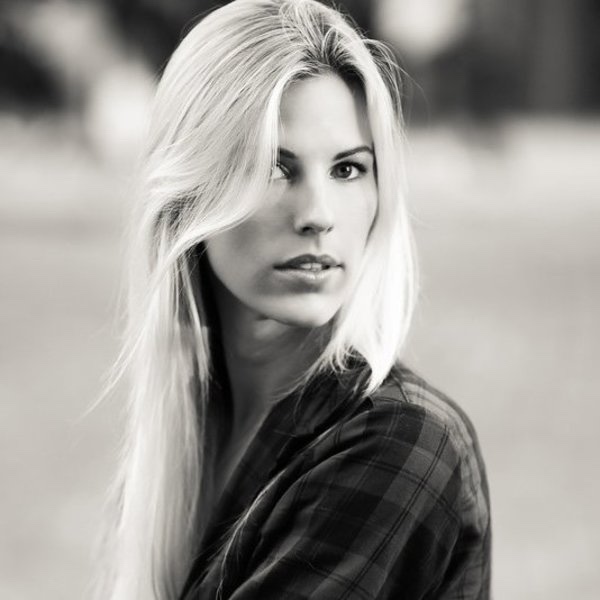 Prior to the development of TSK, with an extensive background in digital marketing, social media, and public relations, Katie worked with brands such as Burberry and Monique Lhuillier, helping leverage their brand presence to its fullest potential.
Katie Durko, Founder of The Social Kat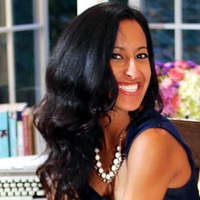 With a strong desire to make a difference, Adriana Botti founded the Little Words Project, a mission minded jewerly company. Adriana used Instagram so effectively her line is now in carried major department stores.
Adriana Botti, Founder and CEO of The Little Words Project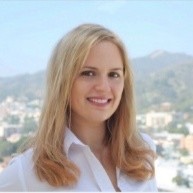 Liz Stahl is a Senior Social Media Marketer with 10 years of experience across a variety of consumer products who has managed the social media presence of a number of companies such as Disney and Beats. She is currently the President of the In Haus Agency in LA.
Liz Stahl, President of the In Haus Agency.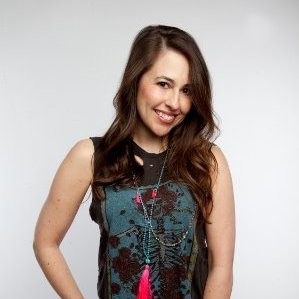 Bianca L. Rodriguez is a soul whisperer, author, and innovator in spiritual psychotherapy. Through her powerful presence on Instagram, she has been able to share her unique brand of psychotherapy with the world. Bianca truly understands the importance of Instagram for today's mental health professional.
Bianca L. Rodriguez, MA, Ed.M, LMFT
24/7 Support
As soon as you join, you'll be invited into our private online community. This is where you'll meet other wonderful, like-minded creators, business ownders and budding influencers who are ready to transform their brands and their businesses.
This new community, myself and my team will be here to answer all of your questions. We will have daily office hours in our Facebook community and live calls to keep you going and motivated.
It's all about easy online access 365 days a year. Our digital course is hosted on a convenient easy to use website compatible with any computer, tablet or mobile phone.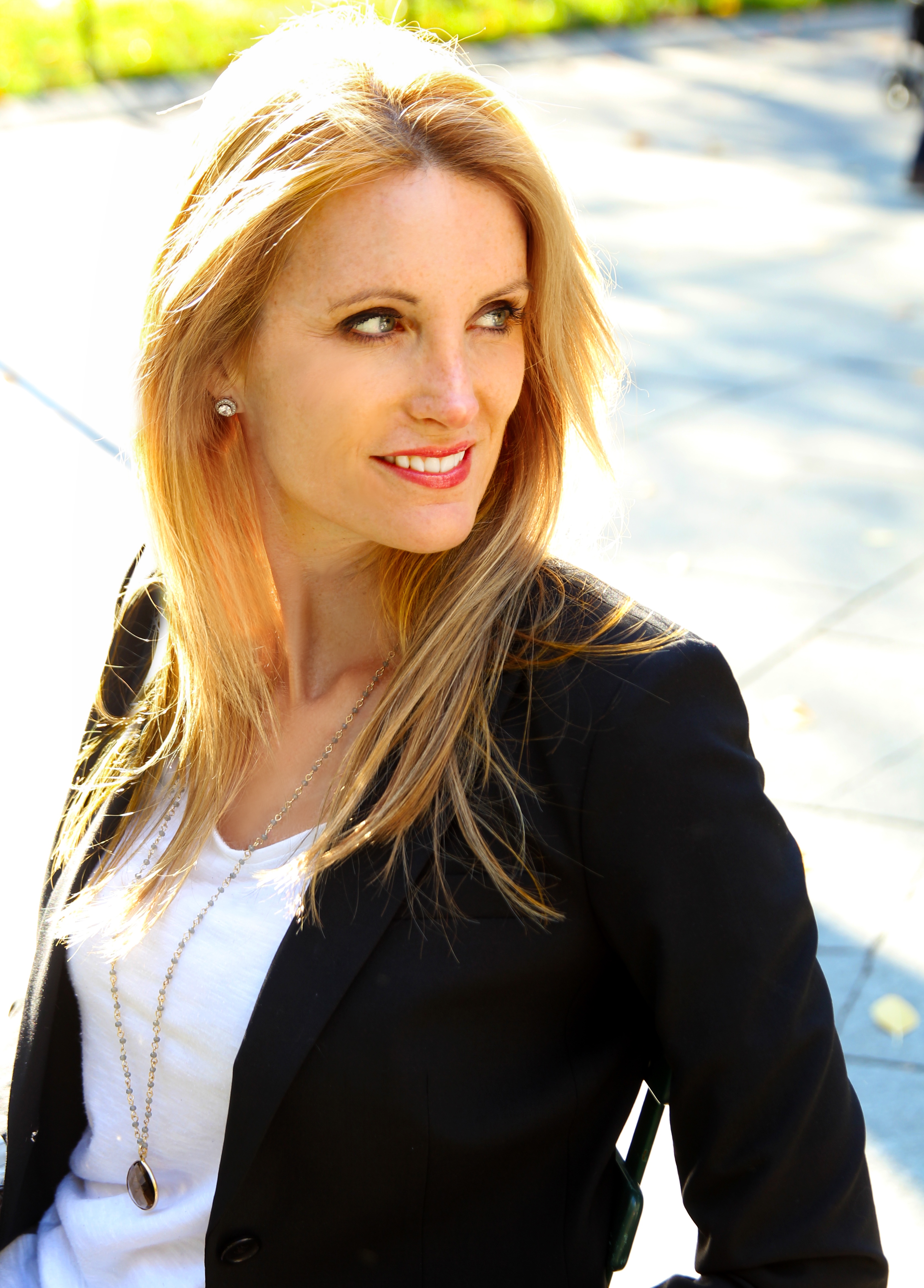 Private One-On-One Consultation
If you choose the private consultation option, I'll be coaching you one-on-one via a Skype call.
We do an email call prep, so I know your business goals before we even say hello. We focus in right away to help you accelerate your brand vision and profit stream.
And I don't just focus on answering your Instagram questions. We also discuss:
PR
TV and radio exposure
Podcasting
All social media platforms
Book publishing
Talent agencies
It brings me joy to see you thrive in business. In the end, that's what this is all about so I readily share contacts freely and LOVE connecting good people with other good people.

Who is Beginner to Influencer Masterclass Digital Course & Online Certification right for?
People who have never used Instagram before but want to learn how. Anyone who is resisting downloading the app (especially those who think they will have to post endless pictures of themselves -- untrue -- in order to have a successful feed) but know their business or brand could seriously benefit from more exposure or an online shop.
People who have used Instagram in the past but want to reach influencer status. Anyone is who is looking to leverage their personal brand learn how to sell goods and services off of Instagram and want to easily create compelling and cool content without it eating up an entire work day.
People who don't have endless time to create posts and feeds.
People who want to learn how "experts" and celebrities quickly gain followers and have high engagement on their page.
The results speak for themselves.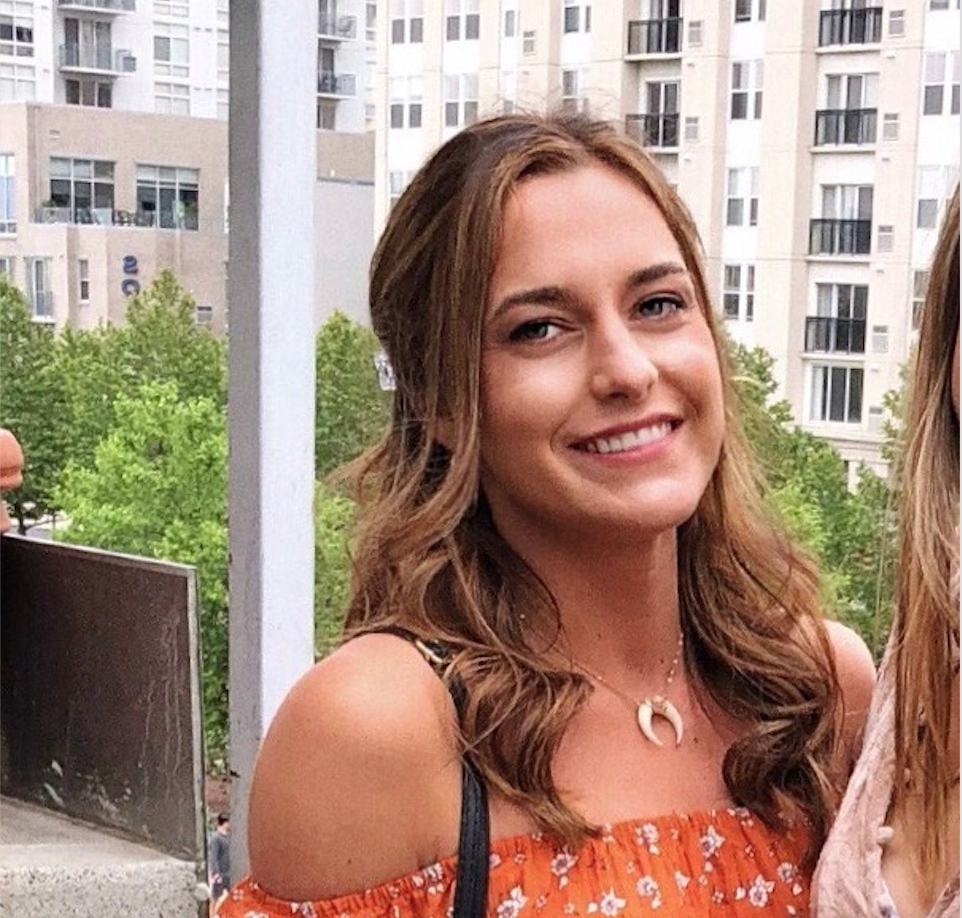 Nell made me realize how instrumental Instagram is to running a successful business. I wish my college education provided me with the same practical knowledge that this course has. I feel much more confident with my social media skills after taking Nell's course.
- Kristen Galuardi, Business Marketing Student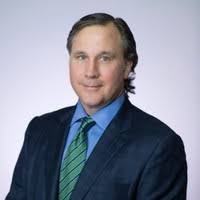 Nell is truly a source of sincere, positive energy and inspiration in her dedication to improving the lives of others. I took Nell's Instagram class, I was blown away. I had no idea how much business growth potential was possible through tactical management of an Instagram account. Nell has the intricacies down to a science and anyone looking to expand the impact of their business can truly benefit from Nell's guidance.
- Wim Ludington, Managing Partner, Head of Marketing and Business Development at the Dowling Group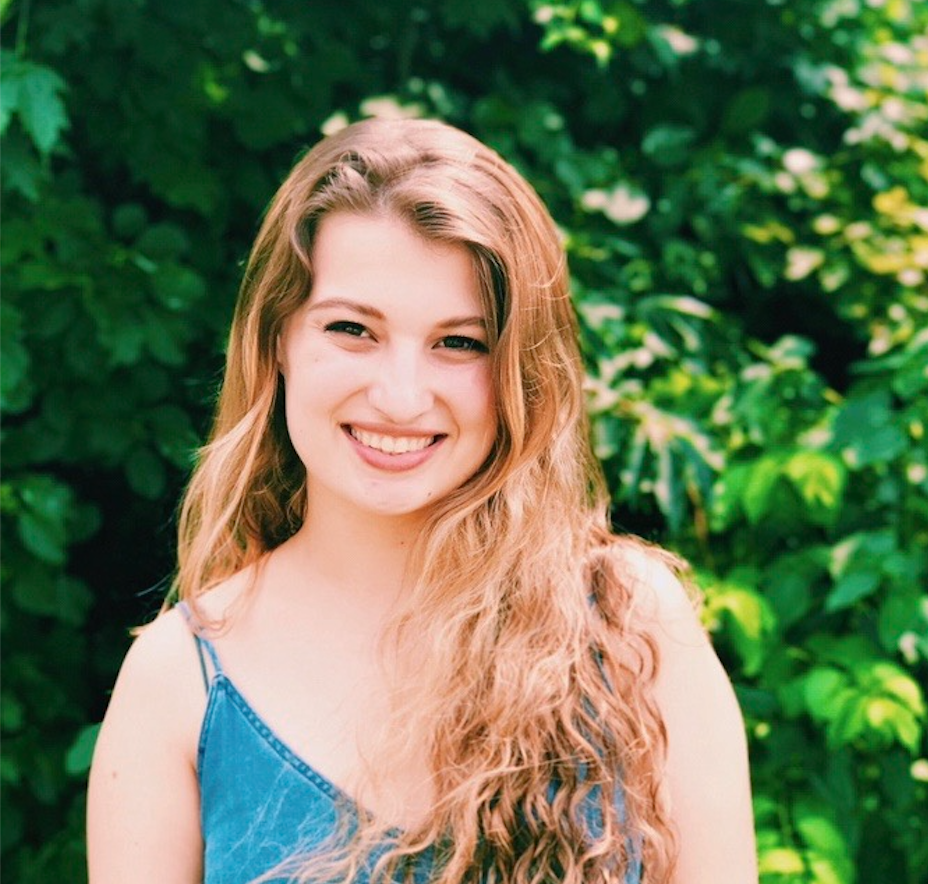 I wish I had learned this much about Instagram in my college marketing classes. It has taught me the skills that will allow me to head successful social media campaigns throughout my career. I will definitely recommend this course to my friends.
- Corey Patchkofsky, Public Relations Student
The Pre-sale Registration for Beginner to Influencer Masterclass Digital Course & Online Certification is $157 (Basic and Advanced Level) and $457 (Basic and Advanced Level with Private Consultation).
The entire guided 18 course module is available for $157. This includes access to our community and all course materials.
Pay in full or take advantage of our easy payment plan. With our 5-part payment plan you'll pay just $97 dollars a month to get started.
There's a 100% risk-free, money back guarantee! If you start the program and, for whatever reason, it's not right for you, We've included a 14-day money back guarantee.
You'll have lifetime access. This way you can do it on your own and you can re-watch and relearn any modules when it's the right time for you.
You'll recieve ongoing, year-round support after the program. You're new online community of like minded business owners and brand influencers will be there to help you answer questions and share in your success as you begin to leverage your brand, and sell goods and services at a faster rate than you ever thought possible.
LIMITED TIME ONLY
The presale registration is only open for a few days before the price goes up. The Beginner to Influencer Masterclass Digital Course & Online Certification won't be available again until winter of 2018 / 2019, so if you want to learn how to make Instagram work for you -- the time is now.
Open Enrollment closes Tuesday July 31st at 11:59 p.m. EST
I'M READY!
Click on the ENROLL button. Your preferred payment options are below!
If you're still on the fence...
...these are some helpful Instagram #truths that will convince you.
1. There are more than 25 million business profiles on Instagram and guess what? They're making money and capturing markets you're not, if you're not on Instagram already.
2. More than 25% of Instagram users make over $75,000 a year which means...your future followers have money to spend.
3. Instagram only shows your content to on average 3% of your audience. That's right! Only 3%. So you've probably been spending all of this time developing content and posting but no one sees it. We can help you beat the algorithm.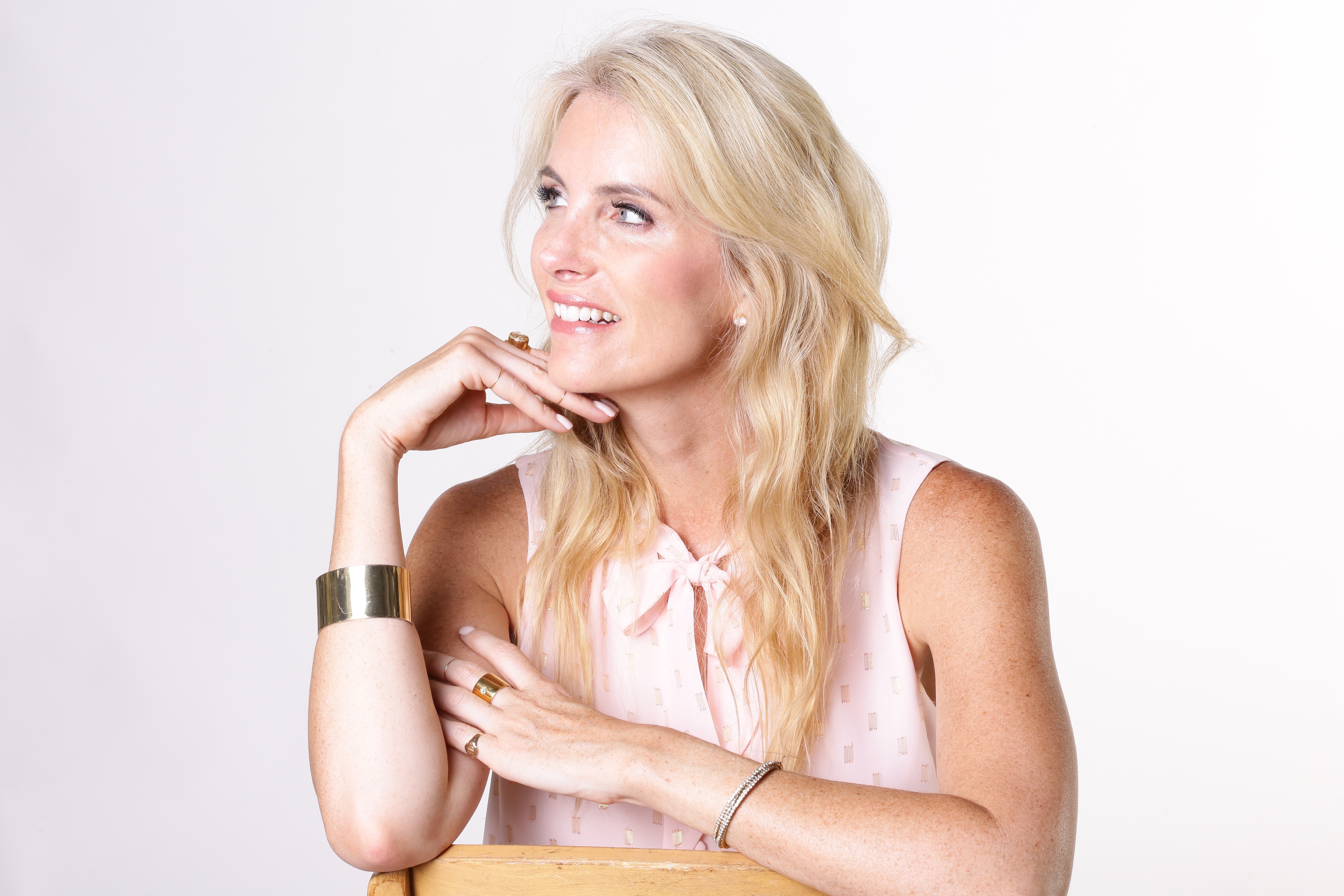 Frequently Asked Questions
When does the course start and finish?
The course officially starts on August 1st, 2018 and never ends! It is a completely self-paced online course - you decide when you start and when you finish.
How long do I have access to the course?
How does lifetime access sound? After enrolling, you have unlimited access to this course for as long as you like - across any and all devices you own.
What if I am unhappy with the course?
We would never want you to be unhappy! If you are unsatisfied with your purchase, contact us in the first 14 days and we will give you a full refund.
How will I access my materials?
Once you purchase the course, you'll be able to login to the Well & Being Global Academy anytime from anywhere. You'll have complete access to all the course materials and downloads so you can learn from anywhere at anytime. If you have any problems viewing or downloading any of your course materials our customer happiness team is here to support you 7 days a week.
What is the payment plan?
We have broken the course down into 6 easy payments over 6 months, so you can feel at ease enjoying your course over time.
Do I need special equipment?
No. As long as you have a smart phone with a camera and you can download the Instagram App, you're all set to go. However, we have a whole module that will give you a cheatsheet on my favorite apps and gear (across many price ranges) that help you create content quickly and effectively.
I don't want to post pictures of myself. Can I do this?
The answer is yes, yes, yes!!! Many live under the assumption that their Instagram account has to have tons of selfies. That couldn't be farther from the case. We teach you how to create a beautiful feed without ever 1) having to post a picture of yourself and 2) ever creating original content. One of the best things about Instagram is that it allows you to repost content from other sources and we teach you how to do so, again, quickly and ethically.
How is this program different from other Instagram digital courses or youtube videos?
We totally stand behind our course. Nell and the team at Well & Being Global Academy is meticulous when it comes to researching and producing our courses. We aim to be entertaining, give you every last detail you can think of and answer all of our questions as you learn and implement -- and if we can't answer them, we will find someone in our community who can.
If I'm not a personal brand but run a business or a B to B, is this course still right for me?
Absolutely! Our strategies help you grow your business or your or a brand you've been asked to run. We also really believe in training people who want to learn the ins and outs of social media marketing. We are confident that once you are certified, you'll be able to grow and leverage any brand for any organization.
Will I be certified?
Yes!! If you would like the certification, all you have to do is complete the class. This digital course is so comprehensive (and we know, since this is the exact training we put all of our employees through), you will be certified in Social Media Management for Instagram.
How many times a year is this course available?
This course will not be available continuously.
What if I have more questions?
I can't wait to help you grow your brand and your business. See you in the program!
Register now and lock in the presale price of $157 for the entire course, $457 with a private consultation, or pay 5 monthly payments of $97! Choose a payment plan that works for you.